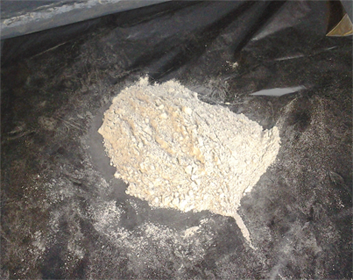 ICT Oilfield Products
ICT began life in 2000 supplying products to the composite and plastics industries. With a focus on cleaning, grinding, sizing and packaging agricultural materials, ICT made a name for itself with consistent and superior products backed up with by a commitment to customer service.
Harold Krause joined the organization in 2007 as advisor/consultant and helped ICT bring its high quality products and superior service to customers in the oilfield. In the years since, ICT has established itself as a reliable vendor for businesses looking for high quality products, custom blending, packaging, private labeling, and commodity products.
With many grinders, screeners, blenders and baggers, ICT can create custom formulations, private label and re-bag. With strict quality control procedures and discreet confidentiality agreements, we maintain our customer's privacy and ensure that their products meet their expectations.
With multiple manufacturing facilities located in Littlefield, TX, we have the products, knowledge and capability to dependably supply superior products to worldwide oilfield companies. Strategically located, our warehouse and facilities ensure quick and reliable service to the Permian Basin, MidCon, Rockies and Eagleford.